Lens Materials
The fluorite crystal used in PROMINAR products is a lens material that is highly effective in dramatically reducing chromatic aberration.
Optical instruments with long focal lengths are easily affected by "chromatic aberration" often referred to as colour fringing. This negative optical effect is caused by focusing differences due to different colour wavelengths.
Colour fringing is a major factor in the degradation of the "viewing experience".
Chromatic aberration effects are extremely difficult to eliminate even with the use of expensive optical glass.
By using an advanced combination of fluorite crystal, which has extremely low dispersion and glass that maintains specific partial dispersion qualities, it is possible to limit the chromatic aberration effect for visible light ranging from red to violet.
However, this process requires advanced processing techniques and exposure to greater manufacturing risks resulting in more time consuming and complex manufacturing process, The manufacturing demands are far greater than that of conventional glass.
The use of fluorite crystal is testament to dedication, optical heritage and technological know-how. A desire to deliver a "pure" manufacturing process and to provide the most natural view of nature , despite the many manufacturing challenges.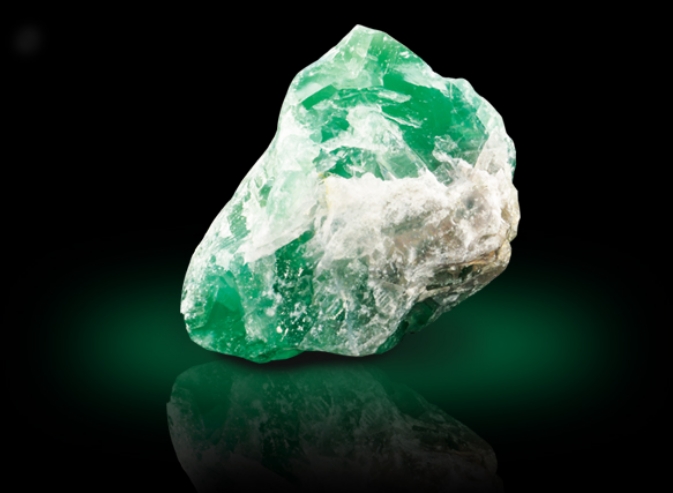 Lens Polishing Technology
Every lens benefits from the skills, technology and optical heritage from engineers developed over decades in the grinding, polishing and centering stages of lens manufacturing.
Fluorite crystal lenses demand even higher levels of manufacturing processes with even finer tolerances down to 0.1 μm accuracy of shape, requiring both mechanical and manual checks to ensure a perfect lens. Only a perfect lens makes its way in to a PROMINAR product.
Special polishing materials designed specifically for fluorite crystal have been developed to enhance the performance of this special material.
Lenses are almost like living beings and no two lenses are the same. For this reason, a "total lens surface, all item inspection" method is employed utilising an optical interferometer, measuring every individual lens and ensuring absolute accuracy.
This level of checking and inspection is not used for normal mass produced optics. However, because PROMINAR gives great importance to its "responsibility and pride for every single lens", it is proud to employ this intense, time-consuming procedure to ensure every PROMINAR lens is perfect and performs at the highest level.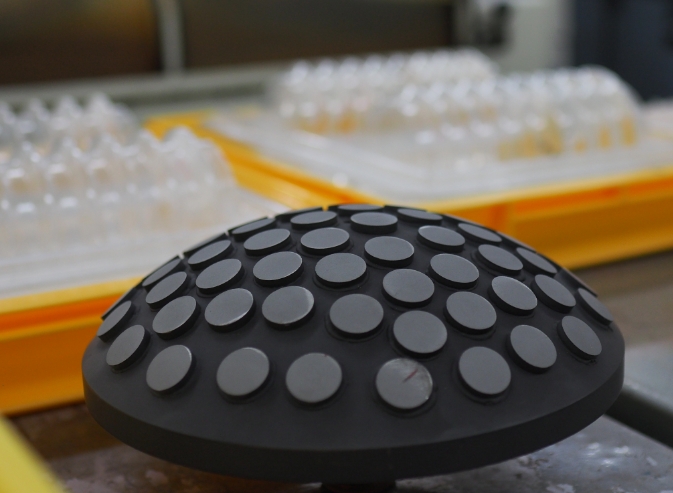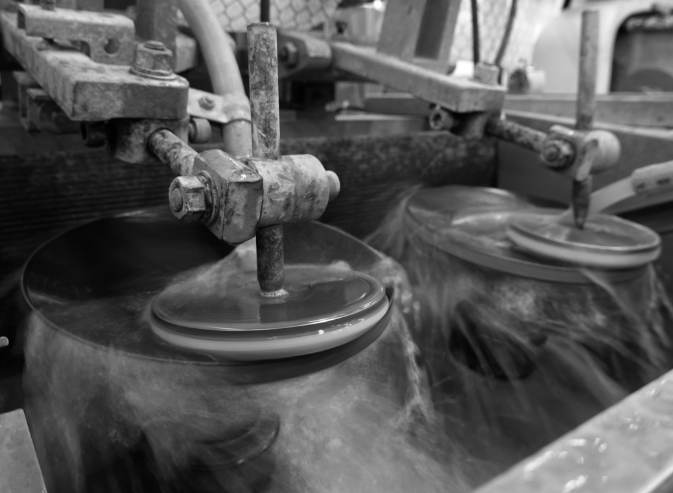 Coating Technology
Lens transmission characteristics are directly applied when light travels through the lenses and passes to the eye. All surfaces of PROMINAR lenses and prisms are multicoated to produce high transmission.
Coatings, despite their fine layer depth can be subject to stress which can result in a lens or prism exceeding the rated values for the accuracy of its shape, this can result in negative optical effects for the viewer.
PROMINAR strictly monitors and maintains these rated values in all products to ensure 100% shape accuracy. The optimum number of coating layers are applied according to the lens refractive index and structure.
PROMINAR does not only rely on digital corrections alone to compensate for any defects found in the lenses produced . Every lens is also manually checked with the human eye to ensure perfection.
True, high optical performance can only be achieved from the skills developed and employed by craftsmen through the entire manufacturing process including the polishing and coating processes.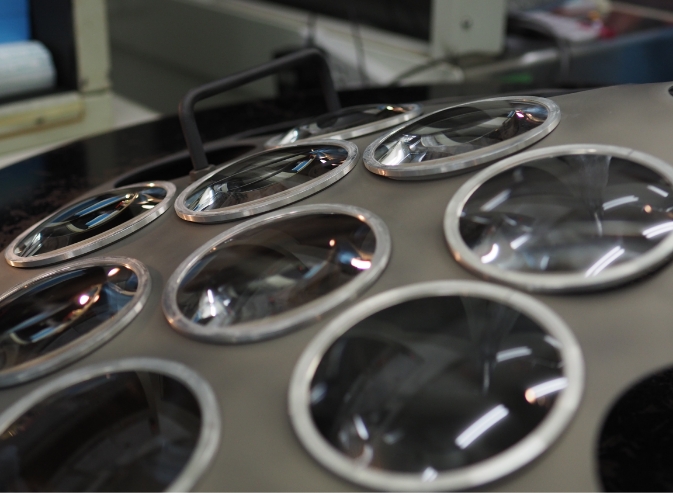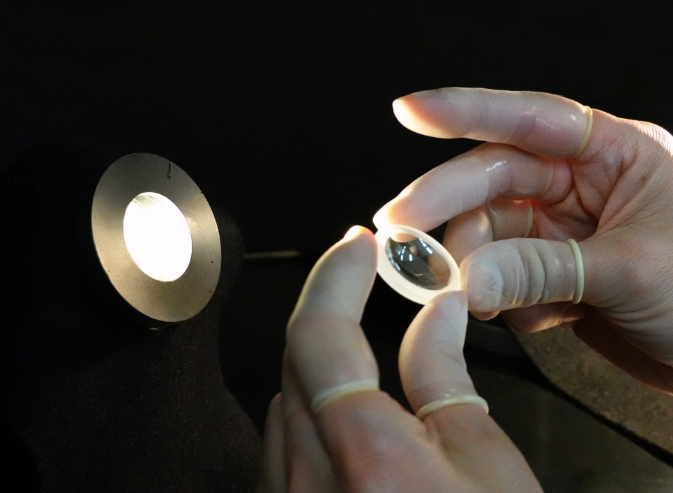 Assembly Technology
Smooth movements make the user unaware that they are operating the optic. The manufacturing unites the two so that operation feels natural and comfortable in the hands out in the field.
This is realised by matching the perfectly polished lenses with precisely machined components to micron levels with optimum positioning and balance during assembly.
Moving parts are manually tested and adjusted until they perform flawlessly. This process is repeated for every PROMINAR product on an individual basis until perfection is achieved.
A PROMINAR product should feel like part of the user when held in the hand and portray an image of nature as it really is in the users eye.
These are privileges granted only by PROMINAR.